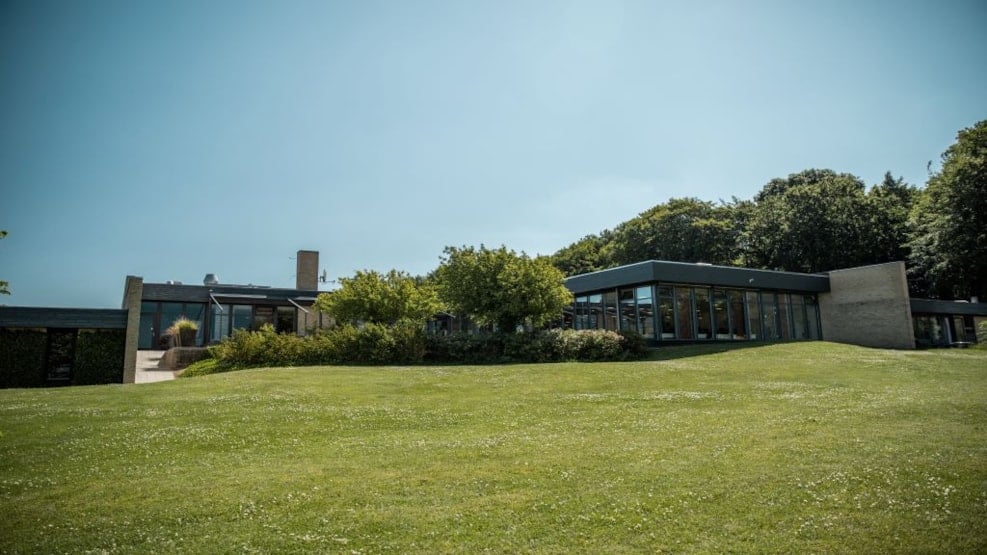 Grünes Erlebnis
HUSET Middelfart, Konferencecenter og kursussted
HUSET Middelfart – The conference centre you remember.
In HUSET Middelfart we have room for everyone and everything: Meetings, courses, conferences, events and parties - in beautiful surroundings - right in the middle of Denmark.
It is your wishes that creates the framework for your stay and good experiences in HUSET. We are also happy to be your sparring partner from planning to evaluation. We look forward to welcoming you.
More than 50 years of experience with courses and conferences
We know what makes a successful event, and HUSET is built exactly for the purpose. We emphasize that you always get the best meeting experience and feel in safe hands.
All our conference rooms are equipped with modern AV and IT facilities. A kitchen in a class of its own with passionate chefs backed by a smiling restaurant team. In addition, 70 comfortable rooms – all with access to green space. Our smiling and competent employees will all make sure that you always have what you need, so that your event is successful.
By us you will also find Denmark's largest permanent building exhibition. A total of 28,000 m² of inspiration for your housing and construction projects. Here, more than 140 brands in the construction industry are represented. Open seven days a week from 10 a.m. to 5 p.m. – free entry.
We are scenically located along the beech forest close to the Little Belt and our closest neighbor is Hindsgavl deer park.
Call our conference team on tel. 70 12 36 00 or send an email to post@huset-middelfart.dk
HUSET Middelfart is a member of the Association of Danish Conference Centres.